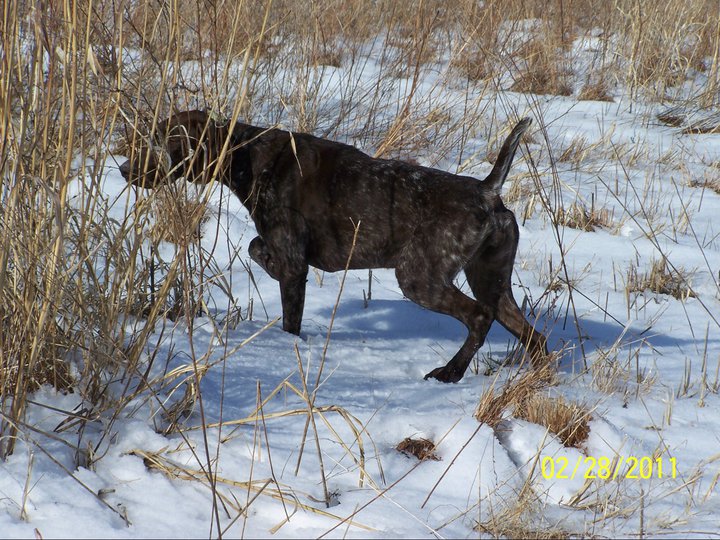 CH Malomkozi Heartland Song aka "Jackie"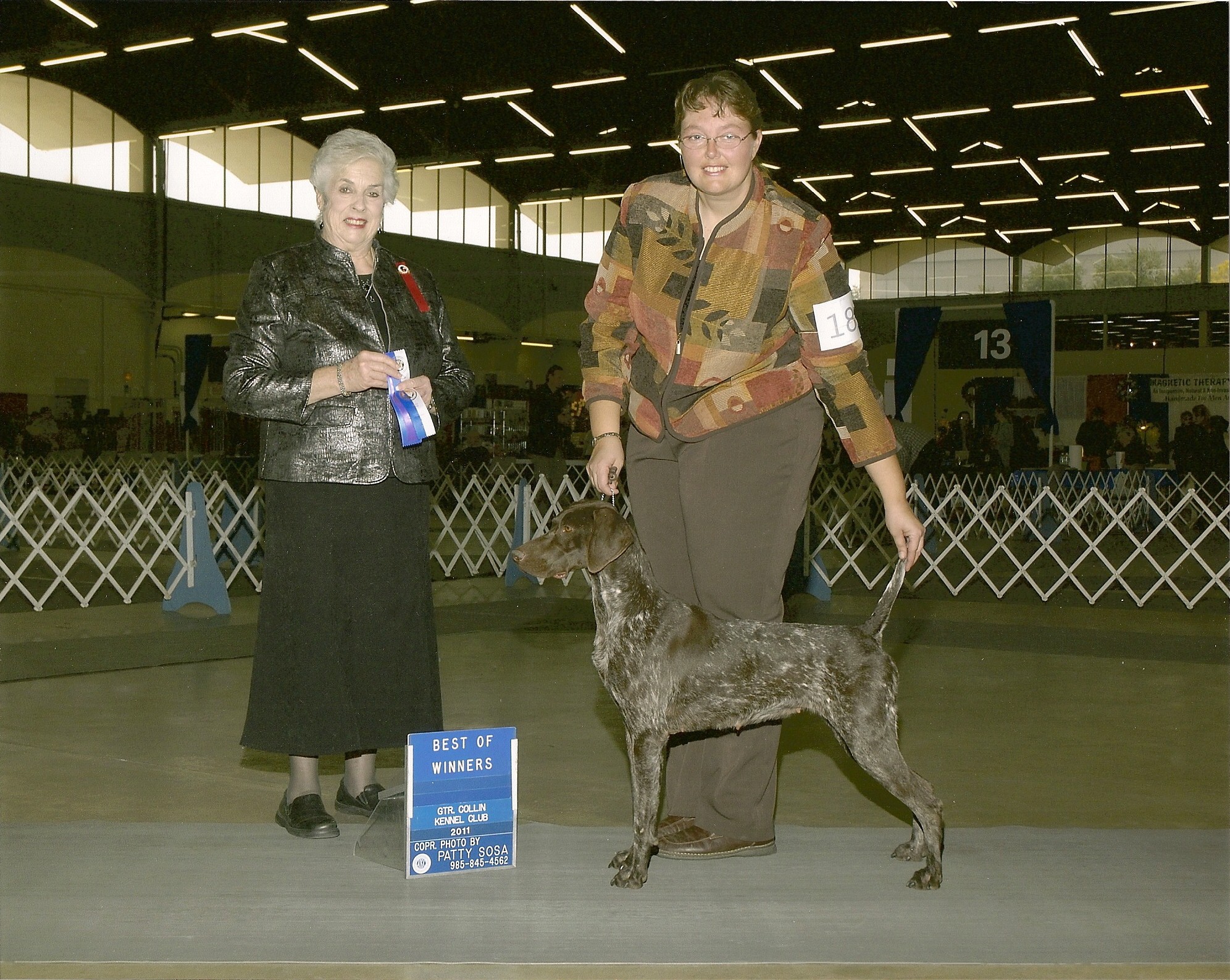 Click on small pictures to

enlarge them.

ABOVE:  Jackie won both days in Dallas, for a total of 2 pts.

RIGHT: Jackie received her first 2 Major wins from the St Joseph Kennel Club Show, and a big THANK YOU to Paul Catterson for showing her for me!  He did a wonderful job!  This was a total of 6 points that weekend.

She finished up with a total of 4 - COUNT 'EM!- 4 Majors!  She's not the normal oversized bitch in the ring, but her beautiful, perfect, movement, and balanced body prevailed.  When she moves, she floats.  She's such a lovely dog.

AND A BEAST IN THE FIELD!  WHY HUNT AN UGLY DOG???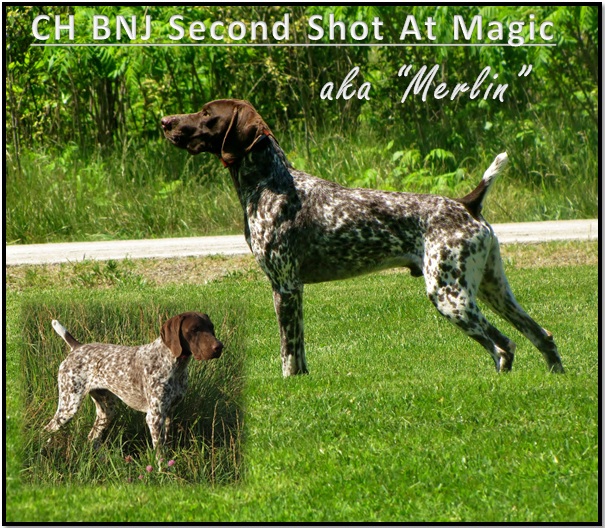 CHECK IT OUT!

Jackie's OFA Hip Results came back with a rating of

EXCELLENT!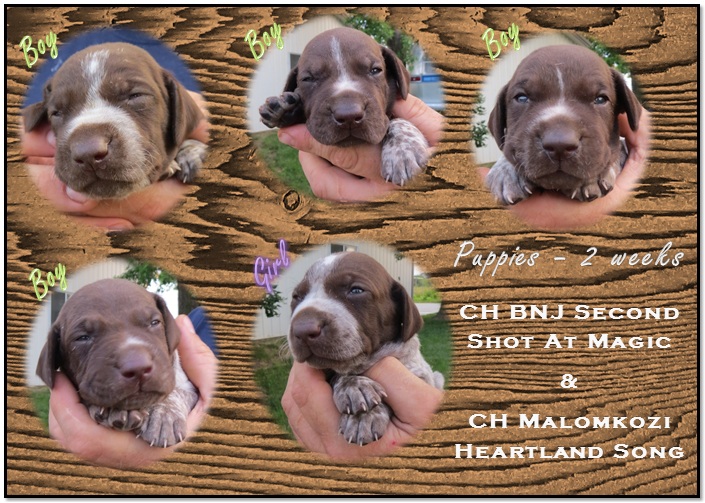 PUPPIES! Born June 8, 2013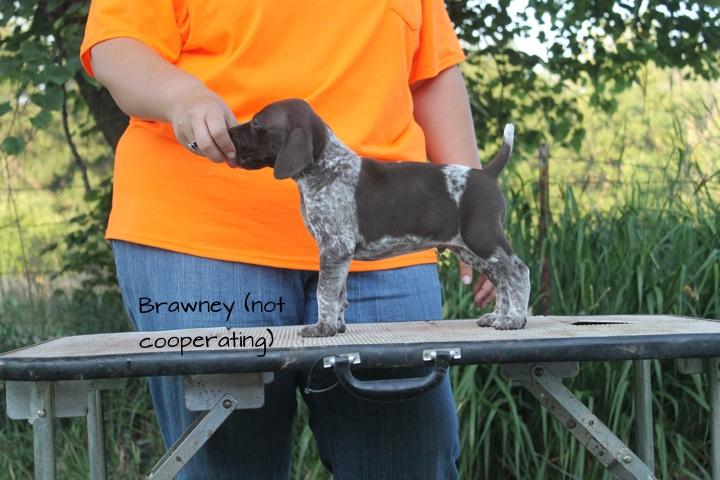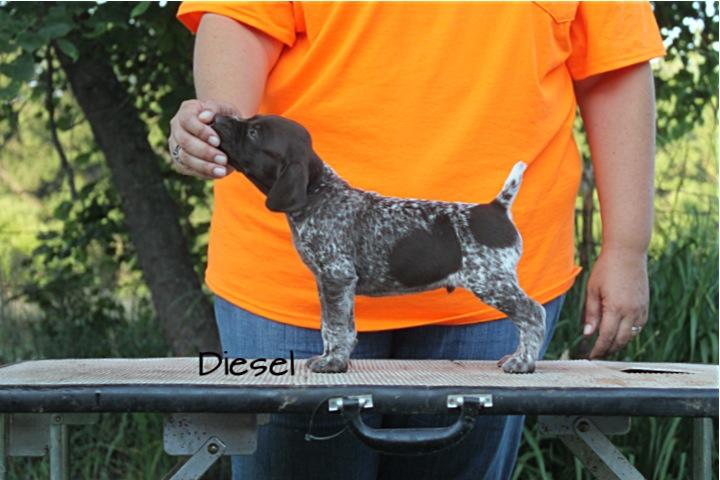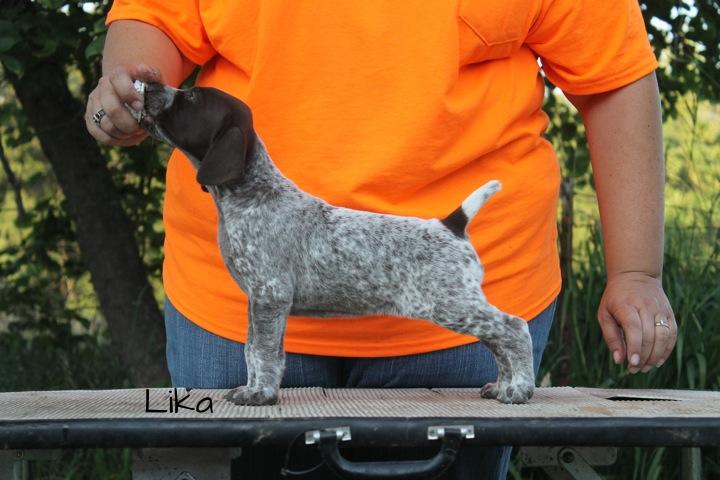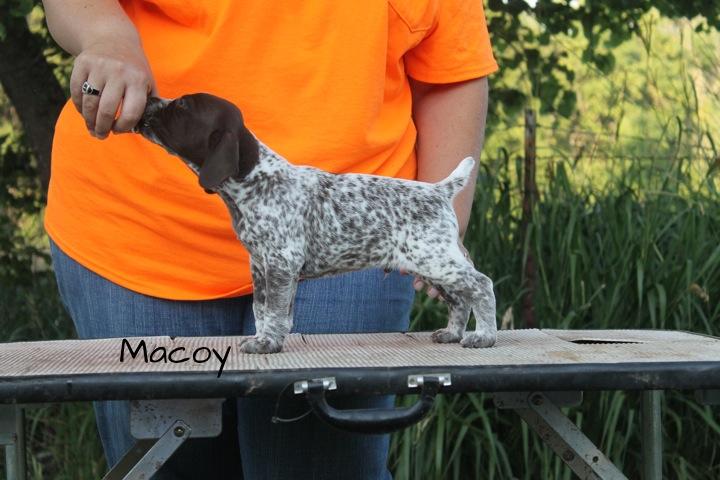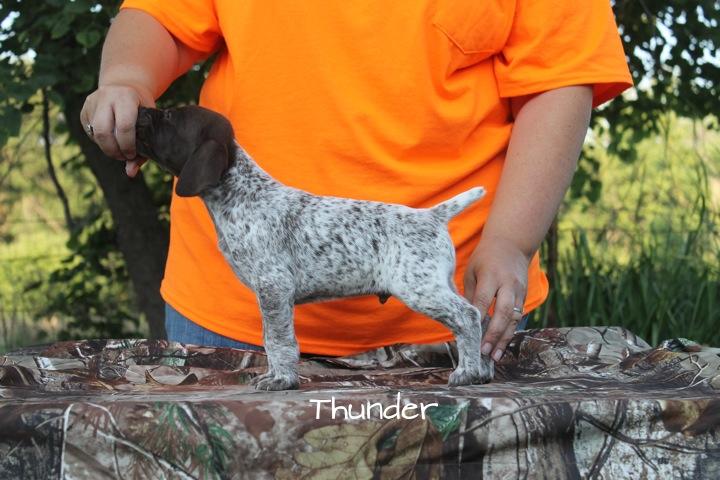 Pups selected for show at 12 weeks - these pups are also bird hunting FOOLS!